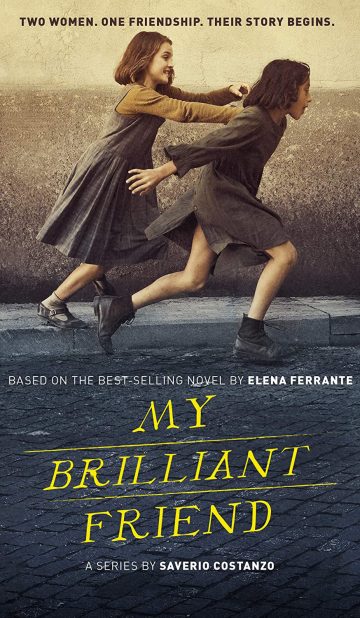 Saverio Costanzo, Alice Rohrwacher, Daniele Luchetti

Elisa Del Genio, Ludovica Nasti, Margherita Mazzucco, Gaia Girace, Carmen Pommella, Sarah Falanga, Valentina Acca, Luca Gallone, Dora Romano, Anna Rita Vitolo, Giovanni Amura, Francesco Serpico, Alessio Gallo, Antonio Buonanno, Gennaro De Stefano

Fabio Cianchetti, Hélène Louvart

Max Richter

Fandango, Wildside; in collaborazione con Rai Fiction, TIMVISION, HBO Entertainment, Umedia

Rai 1

Premi Flaiano 2019: Premio della Presidenza a Elisa Del Genio e Ludovica Nasti
Synopsis
THE STORY OF AN EXTRAORDINARY FRIENDSHIP BETWEEN TWO YOUNG WOMEN WHO BUILD AND BREAK DOWN, LOVE AND HATE, SHARE A WHOLE LIFE.
Two friends who grew up together in a suburb of Naples. Life divides them but friendship allows them to be found again even as adults.
Elena and Lila were born in the Naples of the fifties. For them, life is limited to the neighborhood where they live, go to school, play dolls. And their friendship, told by Elena in a novel several years later, begins with a story of lost dolls, thrown into a dark cellar and never found again. The two girls are convinced that they have been 'kidnapped' by an 'ogre', Don Achille, the man who makes good and bad times in the neighborhood. Bright differently at school, Elena and Lila try to convince their parents to send them to junior high to continue their studies. Elena checks it out, Lila succumbs to the ignorance of her father.
Try the Virtual Reality experience
(Go to full screen for best experience)
Video